London Party Mascot Entertainers
Also covering the whole of Greater London and beyond!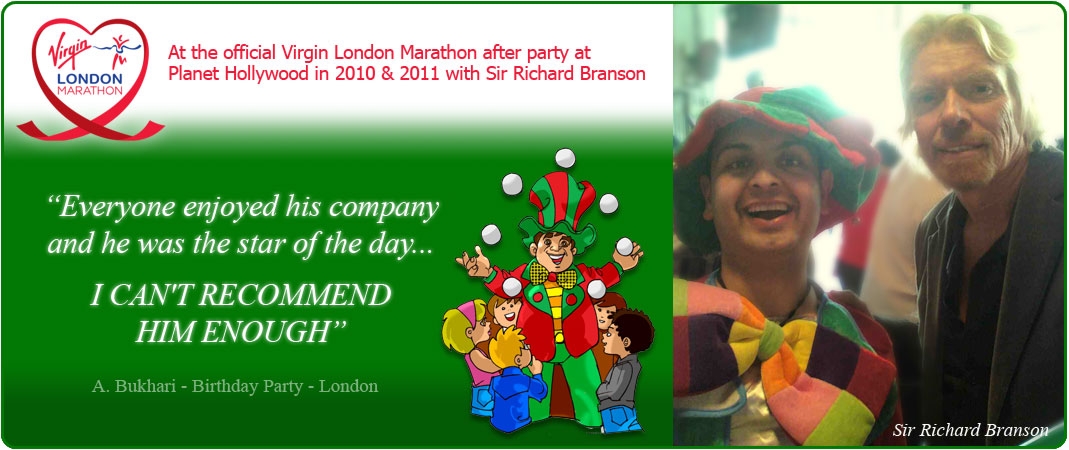 Superhero Party Mascot Entertainer
Hire a one or all of our Superhero Mascots for a Children's Party!

The Superhero themed party is a very popular children's party theme in recent years as a plethora of movies hit the Big Screen.
Our mascot are very popular children's entertainment for birthdays, private parties and events all across Greater London, we have attended to, and delighted kids (and parents alike), at so many parties/event since we began our Superhero concept. Children are so thrilled to meet their favourite comic book and movie characters at a party and interact with them - their astonished and joyful faces says it all!

Our mascot is perfect for entertaining large groups of smaller children, available for booking at a competitive and very affordable price.

Superhero mascot hire can include:
Realistic and playful talking voice. Call now and hear for yourself!
Our Superheroes love poseing for colourful photos for all the little party goers - the perfect memento to remember your special occasion.
Our Mascots also loves to dance with the party guests (space permitting).
We can also make available our complimentary Bubble Machine, which the children absolutely love, jumping, chasing and popping all the bubbles.
For extra party entertainment we bring along our colouring pictures and stickers (while stocks last)
As nice special addition to your day is getting the Superhero to bring in the Birthday Cake, a truly wonderful moment to for the birthday boy of girl (Please confirm when booking regarding this service, as space to walk in mascot and size of the cake make a difference).
Can also perform a themed Superhero Magician Show! (Ask for details).
We are also able to provide balloon modeller & face painter entertainment; hats, wands animals and much more.
Moreover, other party mascot costumes from our collection can be brought with us to add even more entertainment and excitement!

Spiderman Party Mascot
Spiderman Children's Entertainment Mascots for hire London

The popularity of the latest Spiderman movies has created a new generation of Spiderman fan and also the ever popular, themed children's parties. Our AWESOME Spiderman Party Mascot Entertainer can be booked for birthday parties, family fun days, events and private parties.
Our Spiderman Party Mascot hire can include:
Imported internationally, a realistic, professional Spiderman costume.
In full character, talking with a Spiderman voice. Call now and hear it for yourself.
Amazing Spiderman High kicks performed to wow and entertain! (If space is available).
I can also offer piggyback rides for the smaller kids! (All depending on amount and size of children and also space permitting – please confirm this service prior to booking).
I carry with me my complimentary and official Spiderman Stickers for party goes to wear or take home.
Our Spiderman, loves photography and delights in posing for creative, fun party photos, a great memento for all your guests.
A nice touch to Birthday Parties is our Spiderman bringing in the Birthday Cake, it is always a really special moment (must be approved prior to booking).
Spiderman really likes to dance with party guests to - if they can keep up (depends on space/time availability).
Themed Spiderman, Sensational Magician Show is available! (Contact us for details).
Also available for your events is our complimentary Bubble Machine, all the kids love bursting all the bubbles.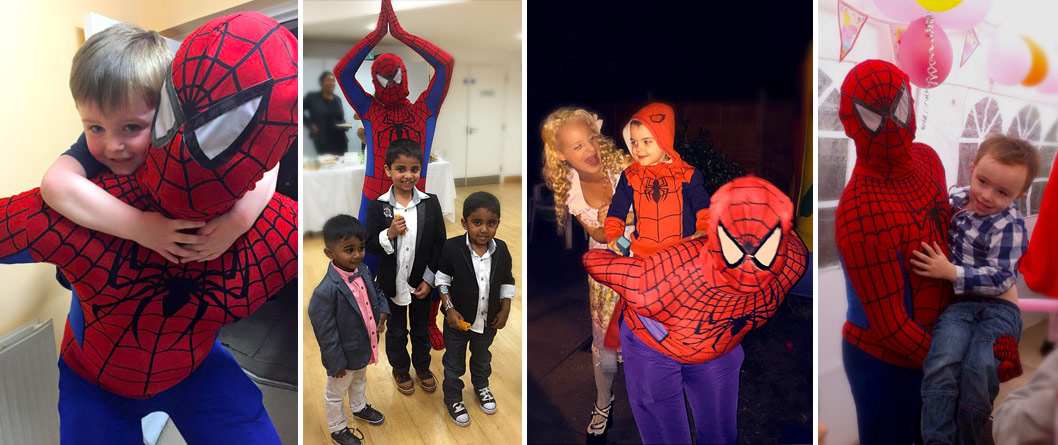 Magician Entertainer & Clown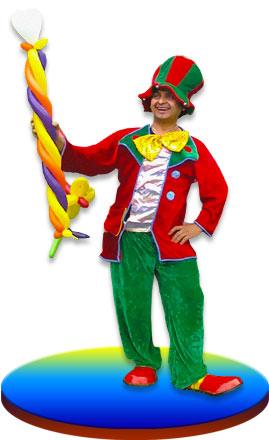 My magical entertainment is ideal for children as young as 2 to 10 years old

"How" do I do that you ask?
I perform very BIG and classic magic tricks, which can entertain a diverse range of children. An - 8 FOOT MAGIC WAND - comes right out of my HAT and always leaves amazed faces!!! I also encourage a child to come up and pull out a bird (fake) from my Magic Hat. Plus a wand that shoots confetti over all their heads, and a wand that has a flower that shoots out of it! The Magic Show also involves pulling out large pictures of Disney's Frozen princesses, Spiderman, plus Minnie & Mickey Mouse, which always goes down a treat with the young children.
"Why?"
Well my parties sometimes consist of children aged 2-10, and card tricks won't be enough to hold their attention. My act is very engaging and can be seen from a distance so everyone get to enjoy it.

Magic shows are the only part of the entertaining that involves them sitting down, and can last from 10-25mins depending on their attention span, as every party varies.

For the older children, I am more than happy to teach them magic, so they leave feeling gratified having learnt a secret magic trick from a real Magician! WOW - Who else is prepared to share their trade secrets!!! Just tell the kids to ask me and I am happy to show them - after all I taught Harry Potter everything he knows!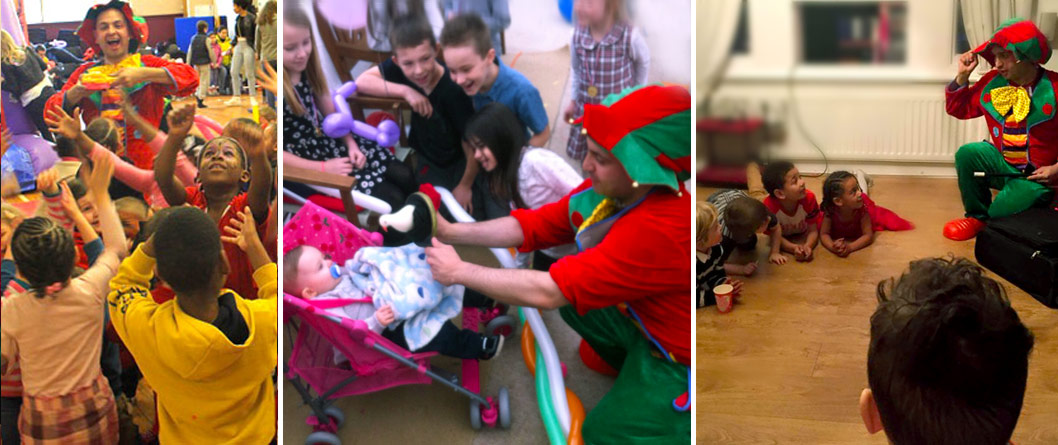 I can get to any London Event Location!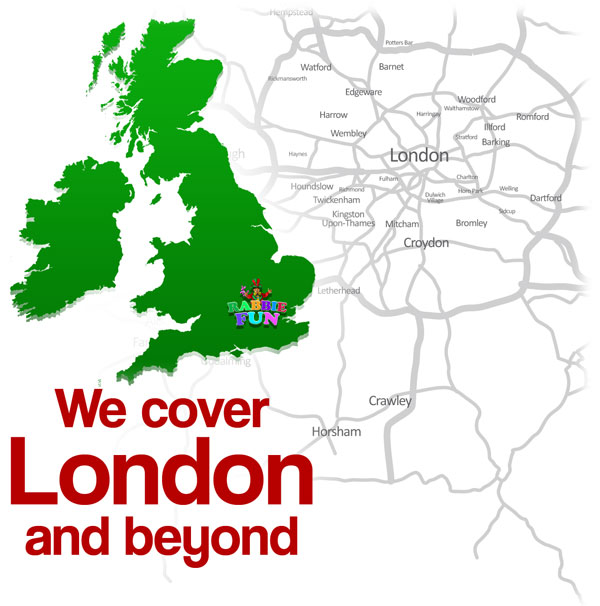 Traveling around London comes with ease, as I know it like the back of my hand!


I do no more than 3 parties in a particular day, so my energy is SUPER-FANTASTIC when I am at your event. I had once done five London based parties in one day - which was very difficult indeed and impossible to maintain!
It's paramount that I will NEVER BE LATE for your special occasion, so my central London location allows me the perfect base to get North, South, East and West with ease. Making use of the London transport system is key for me getting to remote locations in the London boroughs. The improvement of the Tube, Overground & National Rail Train lines in recent year has been great, it has made my trips across the City much more easier, allowing me to take on clients in Greater London, the South Coast and parts of Essex, Kent, Surrey, Herts, Staines, Slough and Ascot - to name but a few!
Did you know!
I actually work EVERY Christmas Day at a hotel in Mayfair entertaining guests with their family and friends enjoying their Christmas Dinner. I dress as a Christmas Elf, showcasing my Laplandish, festive magic tricks and talents of balloon modelling, also including; a BREAKDANCING SPIDERMAN & Minnie The Mouse appearances.

It's so much fun for everyone that, I am hired there for the 7th year in a row in 2016!

I have many great Christmas booking dates and themeing options available, so get in touch for more info and book early to avoid - the usual Christmas!