London Party Mascot Entertainers
Also covering the whole of Greater London and beyond!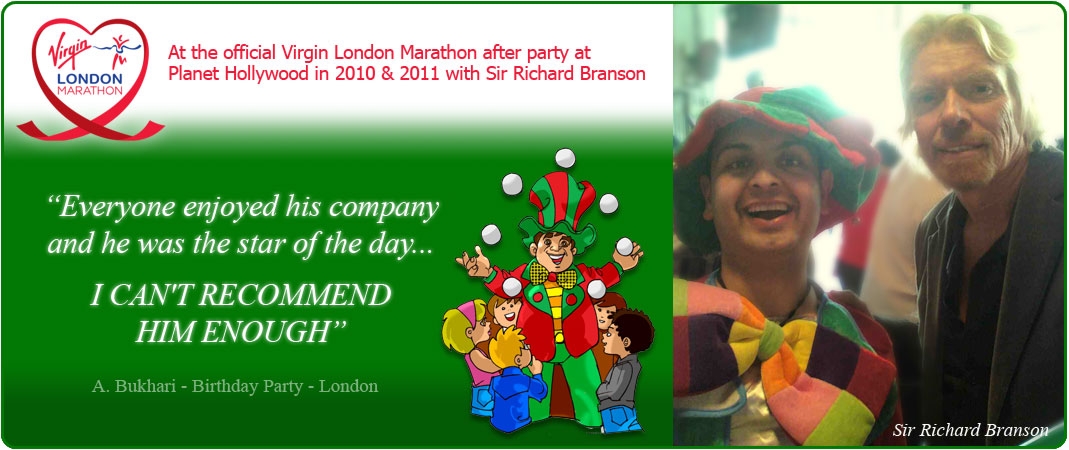 Magician Entertainer & Clown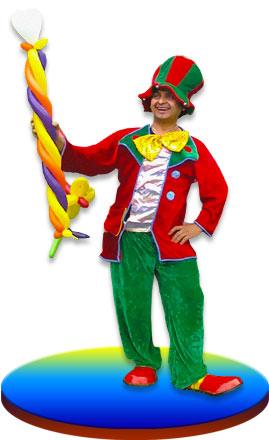 My magical entertainment is ideal for children as young as 2 to 10 years old

"How" do I do that you ask?
I perform very BIG and classic magic tricks, which can entertain a diverse range of children. An - 8 FOOT MAGIC WAND - comes right out of my HAT and always leaves amazed faces!!! I also encourage a child to come up and pull out a bird (fake) from my Magic Hat. Plus a wand that shoots confetti over all their heads and a wand that has a flower that shoots out of it! The Magic Show also involves pulling out large pictures of Disney and Marvel characters, which always goes down a treat with the young children.
"Why?"
Well my parties sometimes consist of children aged 2-10, and card tricks won't be enough to hold their attention. My act is very engaging and can be seen from a distance so everyone get to enjoy it.

Magic shows are the only part of the entertaining that involves them sitting down and can last from 10-25mins, depending on their attention span, as every party varies.

For the older children, I am more than happy to teach them magic, so they leave feeling gratified, having learnt a secret magic trick from a real Magician! WOW - Who else is prepared to share their trade secrets!!! Just tell the kids to ask me and I am happy to show them - after all I taught Harry Potter everything he knows!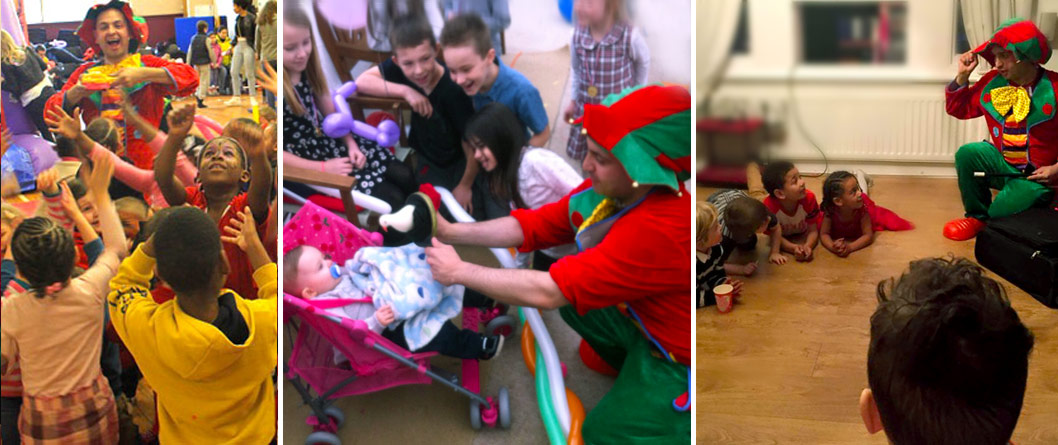 I can get to any London Event Location!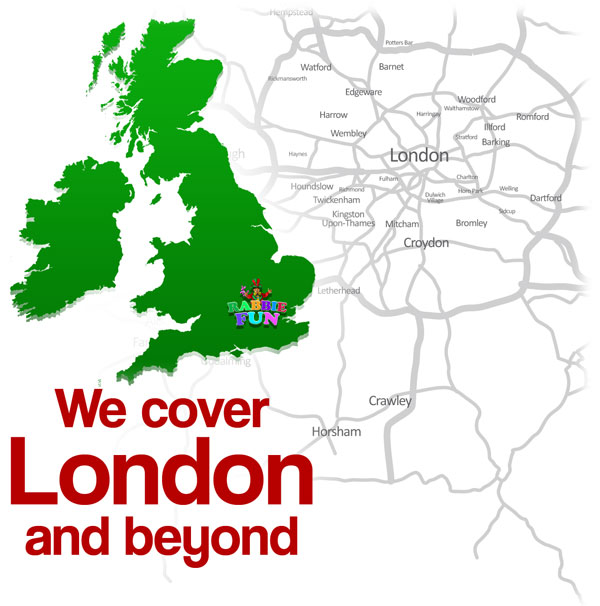 Traveling around London comes with ease, as I know it like the back of my hand!


I do no more than 3 parties in a particular day, so my energy is SUPER-FANTASTIC when I am at your event. I had once done five London based parties in one day - which was very difficult indeed and impossible to maintain!
It's paramount that I will NEVER BE LATE for your special occasion, so my central London location allows me the perfect base to get North, South, East and West with ease. Making use of the London transport system is key for me getting to remote locations in the London boroughs. The improvement of the Tube, Overground & National Rail Train lines in recent year has been great, it has made my trips across the City much more easier, allowing me to take on clients in Greater London, the South Coast and parts of Essex, Kent, Surrey, Herts, Staines, Slough and Ascot - to name but a few!
Event: Birthday Party
"didn't want him to leave"
"Rabbie was absolutely fantastic. He entertained all the little ones at my sons third birthday party so well, they enjoyed themselves thoroughly and didn't want him to leave. The magic tricks were amazing and different shapes balloons that he made were brilliant. I would highly recommend Rabbie for children's party."
Did you know!
I actually work EVERY Christmas Day at a hotel in Mayfair entertaining guests with their family and friends enjoying their Christmas Dinner. I dress as a Christmas Elf, showcasing my Laplandish, festive magic tricks and talents of balloon modelling, also including breakdancing.
It's so much fun for everyone that, I am hired there for the 7th year in a row in 2016!

I have many great Christmas booking dates and themeing options available, so get in touch for more info and book early to avoid - the usual Christmas!
The party entertainment can be fully customisable or you can choose from one of the easy, money saving packages below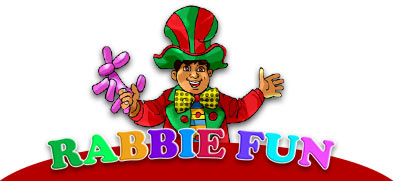 CLICK TO CALL
Contact us for more info or receive a quote
E-MAIL
Send Rabbie an online message